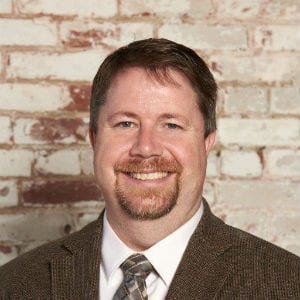 Kevin Walker
President
Math Geek plus Boy Scout plus Tennis Coach equals Kevin Walker Financial Advisor? Kevin has been a financial advisor for over a decade. His biggest goal in life is to help others achieve theirs. Scouting taught him early on the importance of doing a good deed and doing what is right. Tennis taught him the importance of focusing on what you can control. Kevin currently spends his time, when not at work, as the committee chair of Avon's Cub Scout Pack 333 and the Avon Girls High School tennis coach. He lives in Avon with his wife Sarah and his three children Katie, Zach, and Ben.
Donald L Moss
Vice President of Marketing
Don has a passion for helping people and chose a second career in the financial industry in order to continue where he left off on his first career. Don is a retired police officer in which he proudly served the community for over 22 years. Don served as a Patrol Officer, Detective and finished the last several years of his career at the rank of Detective Sergeant. Don also served as a Hostage Negotiator and as a member of the Special Response Team (aka SWAT). Growing up as an "Army Brat" instilled his patriotic beliefs and his desire to choose his career in Law Enforcement. Now in the midst of his second career, Don is passionate about working in the financial industry and sharing his knowledge and experiences to help people keep themselves safe, avoid being scammed and planning for their futures. As results focused professional with a proven track record of leadership, and integrity, Don takes pride in his work and joy in helping others reach their goals.
The greatest source of pride in his life is his family. Don loves spending his personal time with his amazing wife and 3 awesome kids, who are all just about grown up and are the light of his life. Don is an avid football fan and enjoys going to Browns game with his family and attending high school and college sporting events. He also has a passion for cars and attends many automotive events with his family who also share in the passion. Don's goal every day is to smile, be grateful for the blessings in his life and try to make a positive impact on someone else's day.
671 Columbia Rd, Suite #2, Westlake, OH, US, 44145
M-F: 8am-5pm, S-S: Closed
GLPI 1031 Disclaimer
Securities offered through Purshe Kaplan Sterling Investments, Member FINRA/SIPC
Headquartered at 18 Corporate Woods Blvd., Albany, NY 12211.
Purshe Kaplan Sterling Investments and Great Lakes Properties and Investments are not affiliated companies.
Investments through PKS or Great Lakes are:
NOT FDIC INSURED
NOT BANK GUARANTEED
MAY LOSE VALUE, INCLUDING LOSS OF PRINCIPAL
NOT INSURED BY ANY STATE OR FEDERAL AGENCY